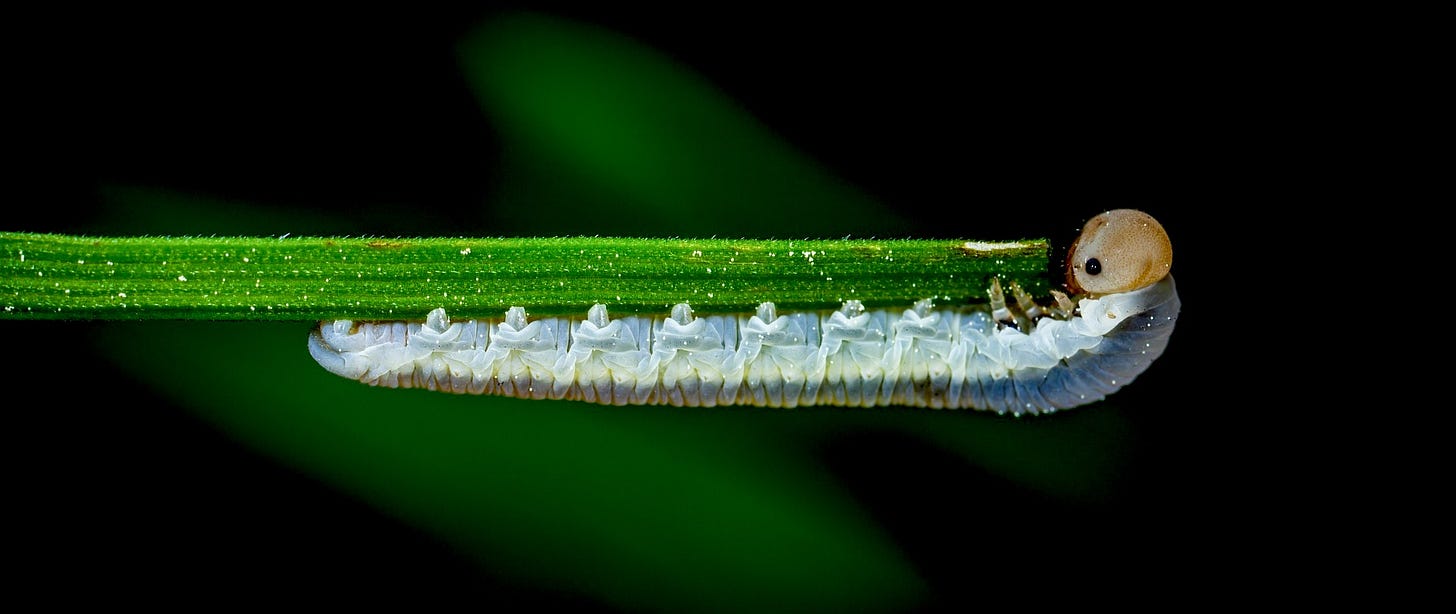 Dear Weirdlings,
It's my delight to inform you that Once Upon the Weird has an official home.
Currently, the website is in its larval stage, featuring a only few movie and game reviews. Additional appendages and mandibles expected to sprout in the near future, with forthcoming essays and posts focusing on the great X-Files rewatch, a first-time journey to Twin Peaks, and explorations of urban legends, cryptids, and other lore.
If there are anything in particular you would like to see materialize within these dark woods, we welcome suggestions at onceupontheweird@gmail.com.
Thank you again for being a part of this journey. Stay safe out there, friends.
---
Movies
Horror Noire is Now Streaming for Free (Shudder)
Directed by Xavier Burgin, Horror Noire: The History of Black Horror documents the history of horror from a Black perspective. The documentary examines the genre, from the silent film era to the present day, examining the racist underpinnings of early horror and how genre films have evolved over the decades to begin positioning Black characters as heroes.
As a follow up, check out this Shadow and Act interview with Tananarive Due who teaches a class on Racism, Survival and the Black Horror Aesthetic.
Karyn Kusama to Direct Dracula Adaptation (SyFy)
Karyn Kusama (director of Jessica's Body and The Invitation) is working with Blumehouse to adapt Bram Stoker's Dracula. In a recent interview, she hinted that her adaptation would be 'faithful' to the novel, tackling certain 'overlooked' elements.
20 Indie Horror Flicks To Watch In 2020 (Modern Horrors)
From crime thrillers to cosmic horror, punk mutants, and succubi — here's a list of movies to keep an eye out for.
---
Gaming
Eternally Controversial: Doom Eternal and Its Place in a Controversial Franchise (Interstellar Flight)
"Creative works don't exist in a vacuum, and every story carries subtext and social implications with it, whether those are put there purposefully or not," writes B. Narr. "Not every story needs to have a moral — far from it — and no creative work is without flaws, but creators always need to be aware of what our works will say once they've been released out into the wild blue yonder of the public."
---
Lore
Secret of Squid Invisibility Used to Turn Human Cells Transparent (New Atlas)
Squids have the superpower of invisibility, which they achieve by having cells that can change how light scatters off of them. Now entering the realm of real-life mad science, researchers from the University of California, Irvine have managed to recreate this ability in human cells, making them transparent. A precursor to the invisible man?
---
Short of the Week
Danger Word is the story of a 13-year-old girl and her grandfather, surviving the zombie plague by hiding out in a wooded cabin. They face a deadly challenge when a birthday trip to a trading post goes horribly awry. Danger Word is directed by Luchina Fisher and written by Steven Barnes and Tananarive Due.