Although I returned to the movie theater experience this year, most of the films I saw on the big screen fell into the entertaining-but-otherwise-underwhelming category of big blockbusters. But that doesn't mean that I missed out on great movies and shows this year. In fact, it's been an amazing year of entertainment for me, with a few breaking the top of my all-time favorites list.
Everything Everywhere All at Once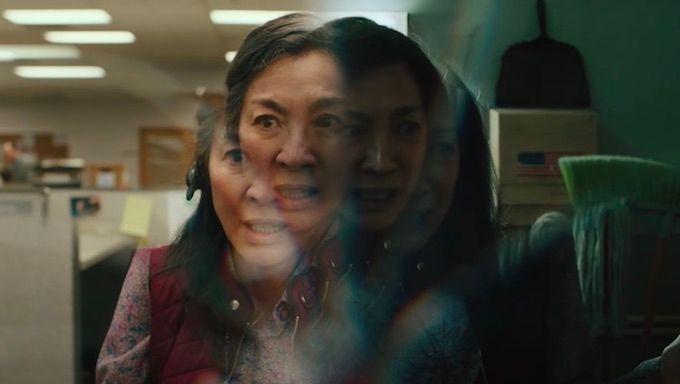 Everything Everywhere All at Once is not just one of the best movies I've ever seen this year, it's also one of the best movies I've ever seen period. And I imagine the film has ended up on a multitude of "best of" lists for this year — as it's a surprising, inventive, and emotionally impactful film.
In the movie, Evelyn Wang (Michelle Yeoh) is a beleaguered woman, who feels ground down by her life as the owner of a laundry mat with her husband Waymond (Ke Huy Quan) and as a mother unable to connect with her daughter, Joy (Stephanie Hsu). When Alpha Waymond suddenly arrives and informs Evelyn that her life is just one of infinite alternate realities, she's drawn into a battle to save every universe in every reality. Drawing on the memories from other versions of herself, she gains the ability to fight and sees the overwhelming array of possibilities of what her life could have been.
Everything Everywhere All at Once is an ambitious kaleidoscope of vibrant, wacky, and gorgeous imagery and events that grows increasingly wild and wacky — and yet maintains a purposefulness for the overall storyline. What anchors the film is its central storyline of a family trying to hold itself together amid the tide of chaos and hurt that could wipe them into oblivion, if they can't find a pathway to compassion. I love everything about this wild ride of a film.
RRR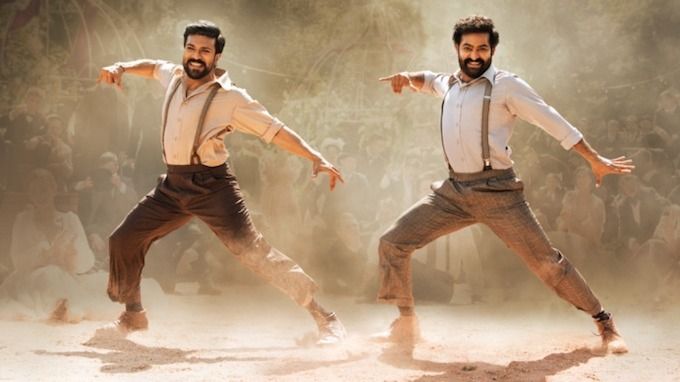 In the Telugu action film, RRR, two heroic men quickly become best friends after coming together to save a young boy's life — but each man carries a secret that sets them on opposite sides of a revolution, like a bomb ticking under the table destined to bring them into inevitable conflict.
All of my social media feeds were flooded with the greatness of this movie, when RRR was released. But even with all the hype, I was not prepared for just how epic this movie was or the wild rollercoaster of emotions that it would take me on.
Sure, I can sit here and try to tell you about the best of all bromances, the massive musical dance numbers, and the eye-popping action sequences with water and tigers and pyrotechnics — but really, you should just watch it for yourself.
Nope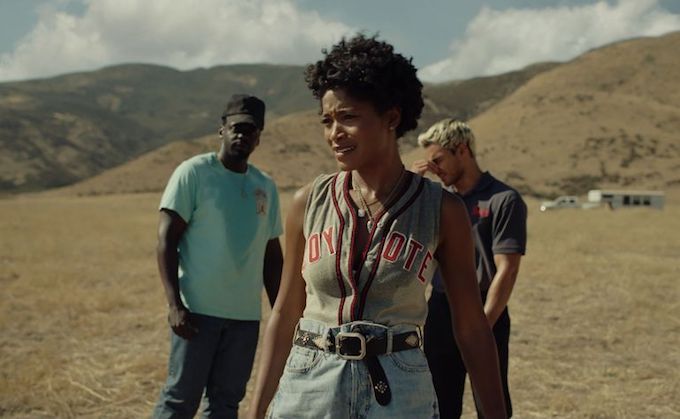 My love for Jordan Peele's brand of horror continues with Nope, a film about two siblings who discover a potential UFO in the skies above their horse ranch and attempt to capture evidence of the saucer's flight. As the opening quote at the start notes, this movie promises a spectacle — and delivers just that.
Centered around a family that supplies trained horses to Hollywood, the movie unfolds in an episodic manner, with title cards breaking up moments and scenes, each of which layered with tensions and thematic resonance. The movie examines the ways humans make spectacles of each other and the world around them, addresses animal training and exploitation, and asks questions about who gets to do the viewing and who gets to be seen — all while holding the continuously ominous presence of the flying saucer over all. Nope is a movie I am drawn to watch over and over again, so that I can unravel the layers woven into each carefully wrought scene.
The Sandman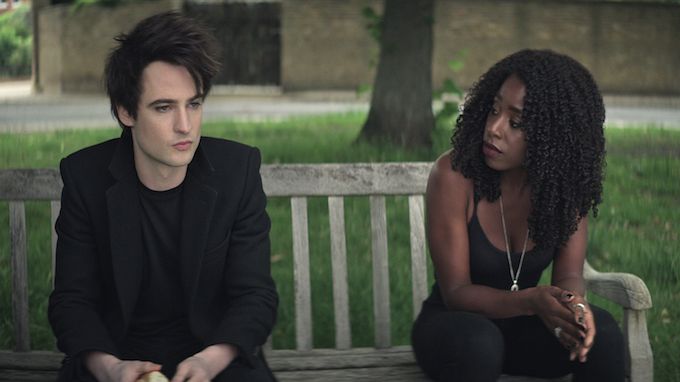 Neil Gaiman's The Sandman is a comic book series that made me fall in love with comics and the expansive stories that they have the power to tell. The books present a universe in which just about every myth, tale, and god is true and somehow brings them together in such a way as to examine the value of hope, love, humanity, and so much more.
I always assumed that The Sandman would be nearly impossible to adapt — so, I approached any announcement of an adaptation with caution. But the Netflix series pulls it off, capturing the heart of the story and its overall tone. The casting is fantastic, with Boyd Holbrook playing a truly charming and terrifying Corinthian, Tom Sturridge evoking the moody seriousness of Dream, and (though she's only in a single episode) Kirby Howell-Baptiste perfectly capturing the optimistic essence of Death — not to mention many others.
Russian Doll
Russian Doll was one of my favorites when it was released a few years ago. As far as I was concerned, it was near-perfect first season, one that was so complete in and of itself that it didn't need a follow up — and yet, a second season arrived and I jumped right in.
In the first season, Nadia (played by the fabulous Natasha Lyonne) and Alan (Charlie Barnett) find themselves dying and reliving the same night over and over again. The new season brings a new type of time manipulation, with Nadia being able to take a subway train into the 1980s, finding herself within her own mother's body, when she was pregnant with herself. Thinking she might be able to change her own past for the better, Nadia begins to take actions that begin to have an unfortunate affect on time itself.
If that sounds like a rather mind-bendy concept, I promise you that it only gets more mind-bendy from there — and I mean that in the best of ways. The acting and humor is just as caustically charming as it was previously and the editing is energetic and manages to make sense of this twisty storyline. But what makes everything work is Russian Doll's underlying heart and its message of healing past trauma in order to accept and thrive in the present.
Fresh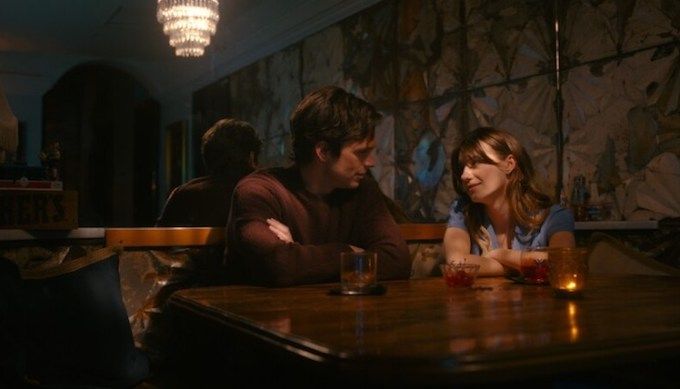 In Fresh, Noa is a young woman tired and exhausted by the dating life. As such, she is pleasantly surprised when she makes an awkward but sweet connection with Steve in the vegetable aisle of the grocery store. Allowing herself get swept up in the fun of the experience, she agrees to go on a weekend trip with him after only a couple of dates — which, because it's a horror movie, goes terribly wrong.
While the set up is somewhat predictable, the movie makes up for it with its smart and stylish camerawork and storytelling, while also managing to be gross, graphic, and disgusting with the violence that ensues. I was both disturbed and delighted by this upsetting take on the dating world.  
X / Pearl

Yes, listing two movies as once is cheating, but X and Pearl (both directed by Ty West) are two halves of the same coin — and a third movie in this trilogy is on its way.
X is a homage to golden age horror films, such as The Texas Chainsaw Massacre (1974). Set in the 1970s, the movie is about a group setting out to make a cheap porno film on a remote farm, owned by an old married couple. Events quickly turn gory when, when the old woman Pearl begins to foster jealousy and desire over the young star of the porno, Maxine (with both women being played by Mia Goth). In addition to maintaining a high level of tension, the movie provides fascinating explorations of the way people relate to sex, from feelings of shame to heathy and transformative experiences (which Claire Holland examines in her essay, "Sex Won't Kill, But Something Else Surely Will").
Pearl (also starring Goth) jumps back in time to the killer's youth. Evoking the style and tone of early technicolor cinema, the movie is a character study about a young woman desperate to be a star, but who is ultimately trapped by her dull farm life. With her husband away, she makes increasingly violent choices in order to pursue her dreams of becoming a star. While I wish the movie explored more of her relationship with her husband (which is so crucial in X), Goth's performance is on another level, always on the edge of out of control, but reigned in just enough to provide a sense of empathy.
Ted Lasso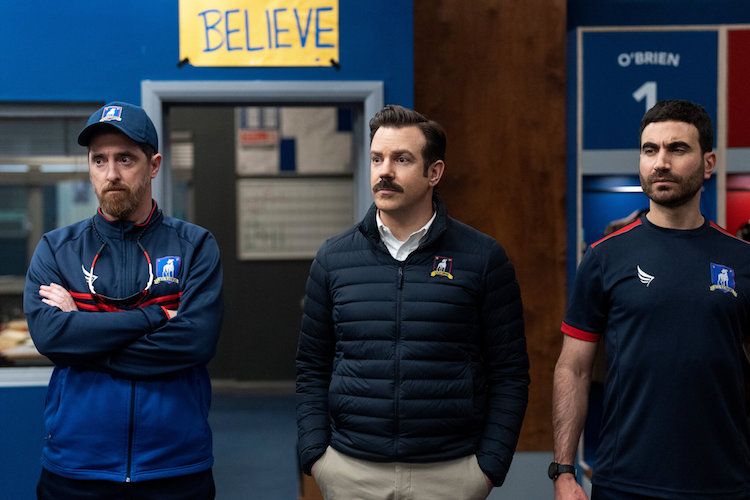 My introduction to Ted Lasso was through a variety of out-of-sequence clips shared on social media, which was enough to prompt me to finally watch the show. The story presents a classic fish-out-of-water premise: an American football coach starts coaching a British football (soccer) team, despite knowing nothing about the sport. This hilarious concept is wrapped up in a heart-warming package of compassion, generosity, and hope. Lasso is a charming and sweet dad-like figure, who cares about seeing his players excel both on and off the field — and the rest of the team, from the management to the players are an assemblage of mostly good people, who face a variety of low-stakes drama. This show is pure comfort food.
Pig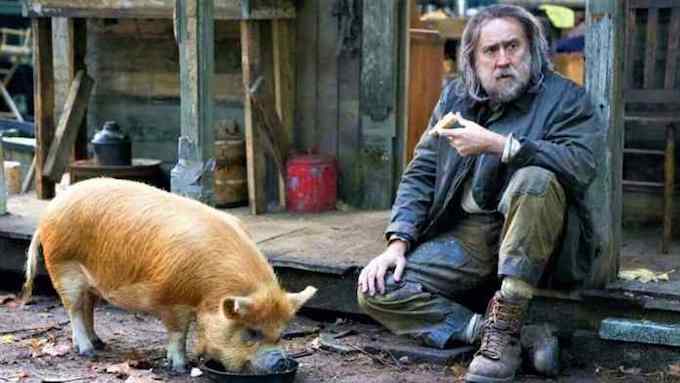 With the glut of over-the-top indie movies starring Nicholas Cage in recent years, Pig was a delightful surprise. Cage plays a recluse living with his truffle pig living in the remote Oregon woods. His only communication with the world is Amir, who purchases the truffles for elite Portland restaurants. When he is assaulted and his pig stolen, he begins a journey to the city to get it back. This movie is a beautiful look at grief and how it can leave lingering scars. It also shows how food can have a powerful impact, providing meaning and nostalgia for those who connect with it.
In her essay "We Don't Get a Lot of Things to Really Care About," Teresa Horosko discusses how Pig helped her process her own grief. She writes, "Pig showed this grieving viewer an alternative: when all your anger and emotions and tension don't turn into revenge and instead turn into talking about feelings and acknowledging the loss as tragic. Pig gave me some hope that I wasn't alone, that there is life and love that continues after loss. "
Anne With an E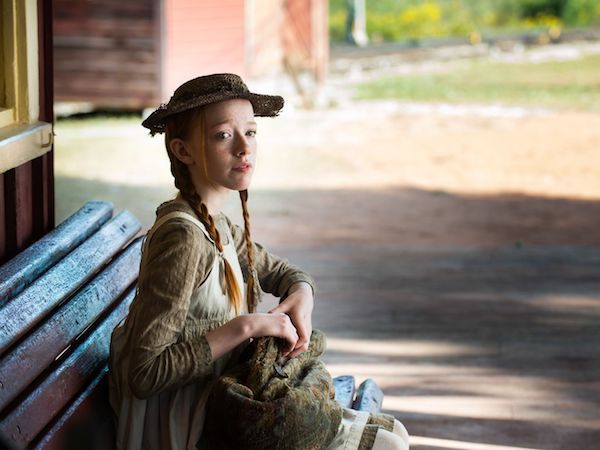 Anne With an E is a lovely adaptation of L.M. Montgomery's classic novel Anne of Green Gables. The show is bright and vibrant, sharing Anne's joyful exuberance at life and the world around her — but it also adds a deeper element to the story by revealing how her vivacity is a reaction to trauma and is ultimately a way of surviving the hard realities of being an orphan and facing abuse at the hands of adults and other children. The show also delves deeper into the lives of each of side characters, sharing their own challenges and past sorrows instead of solely focusing on the titular character herself.