I feel like I've completed more games in 2021 than I have in the entire last decade, and most of those games occurred in the last few months of the year — partially initiated by the Game Writing Master Class that I took, which inspired me to explore gameplay from a new point of view.
In general, I've found that games provide a unique escape from the day to day grind, whether its the heart-pounding exploration of a horror game to the delightful antics of a more relaxing puzzler. Out of all the games that I completed, here were some of my favorite experiences.  
You can also check out my favorite reads and movies and TV of the year.
Life is Strange: True Colors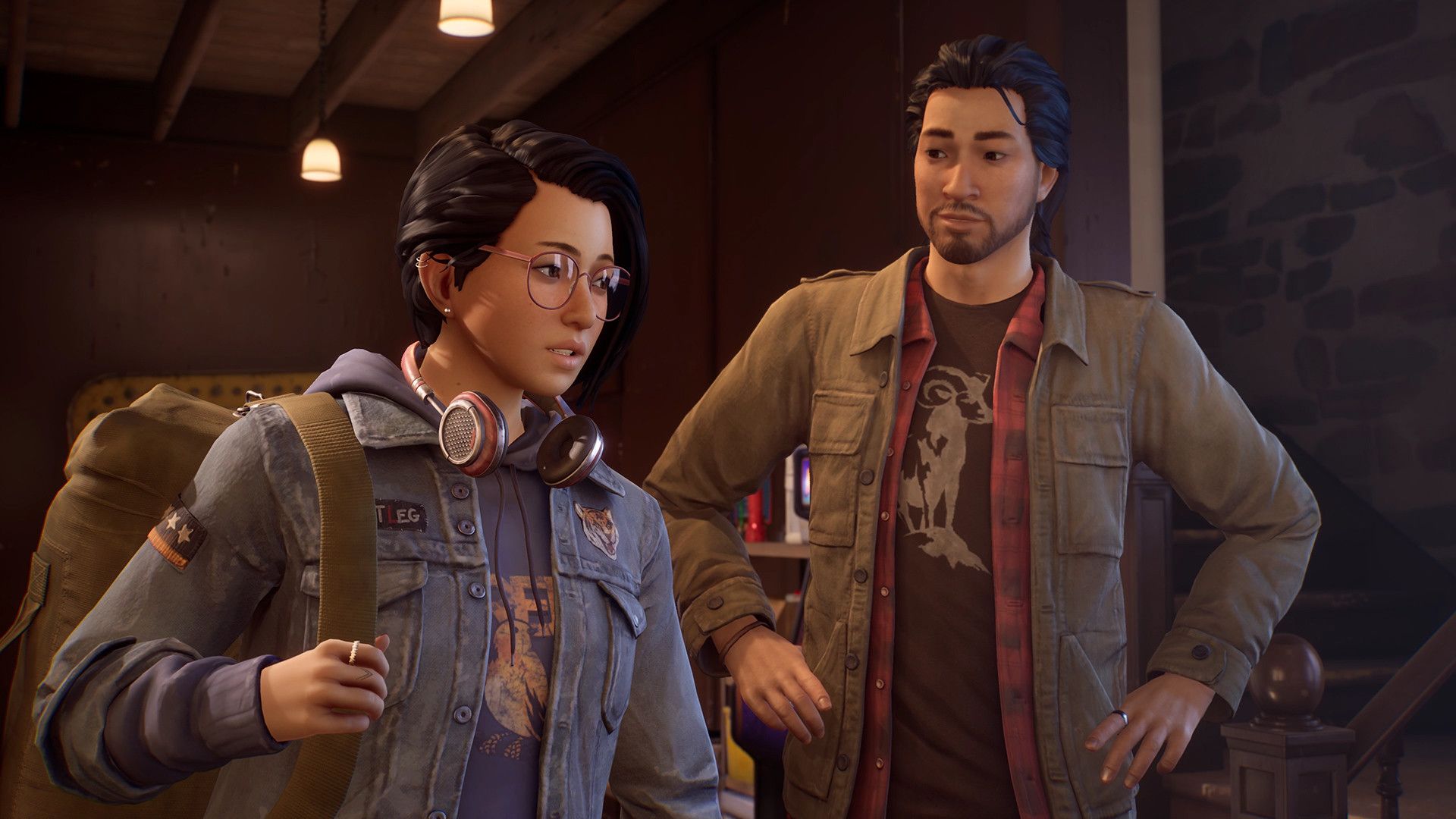 I was enamored with Life is Strange: True Colors, an interactive adventure tale about Alex, a young woman who grew up in the foster system and travels to a small town in Colorado to live with her estranged brother. Alex is an empath, someone who can feel and absorb the feelings of others — to the extent that sometimes she looses control. However, when a tragedy strikes, she must learn to control her powers in order to find the truth.
Heavily story focused, much of the gameplay in True Colors involves making choices in terms of dialog and actions, which has a direct effect on how Alex develops relationships with those around her and how the story evolves. Some of these decisions are excruciating to make, to the point that I found myself just staring at the screen for several minutes trying to decide what to do.
Creaks
Creaks was one of my favorite discoveries in December. The game is a puzzle platforming in which a young man discovers a hole in the wall of his study that leads down into a strange underground world, populated by strange robotic creatures that must be evaded in order to survive. I'm in love with the sketchy art style, which perfectly suits the steampunk aesthetic of the game, with its wonderful puzzles and story. Another one of my favorite parts of this game is the discovery of interactive mechanical paintings scattered throughout the world — some of which are comprised of clockwork mini-games.
Donut County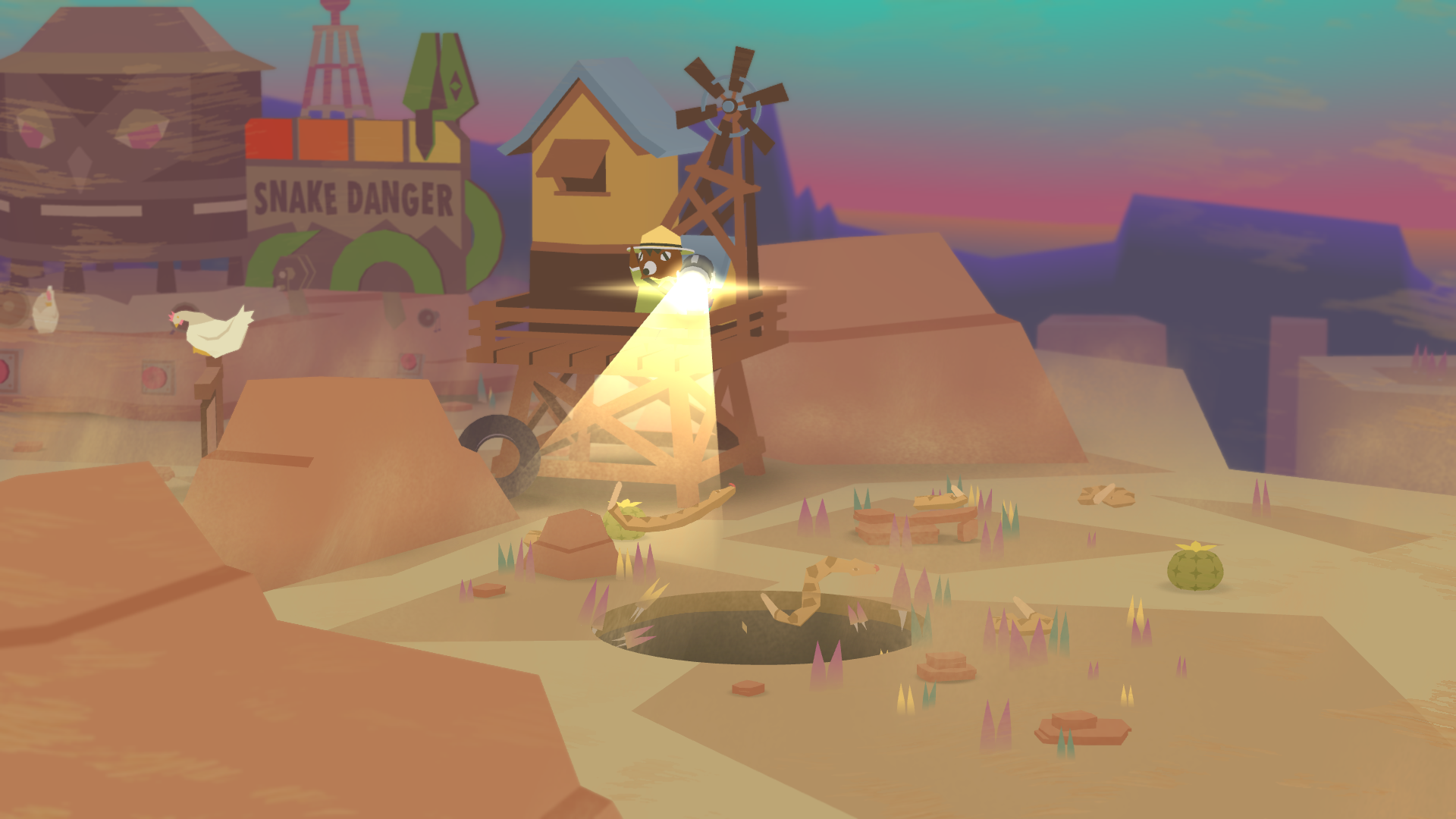 I don't know how to fully describe my love for Donut County, a puzzle game in which you play as a hole that slowly destroys and swallows up an entire town. There was just something so satisfying about dropping object, buildings, and the inhabitants down a dark hole into a hollow earth. The colors are vibrant and fun, the characters are quirky, and the game is just a delight from beginning to end.
Sea of Solitude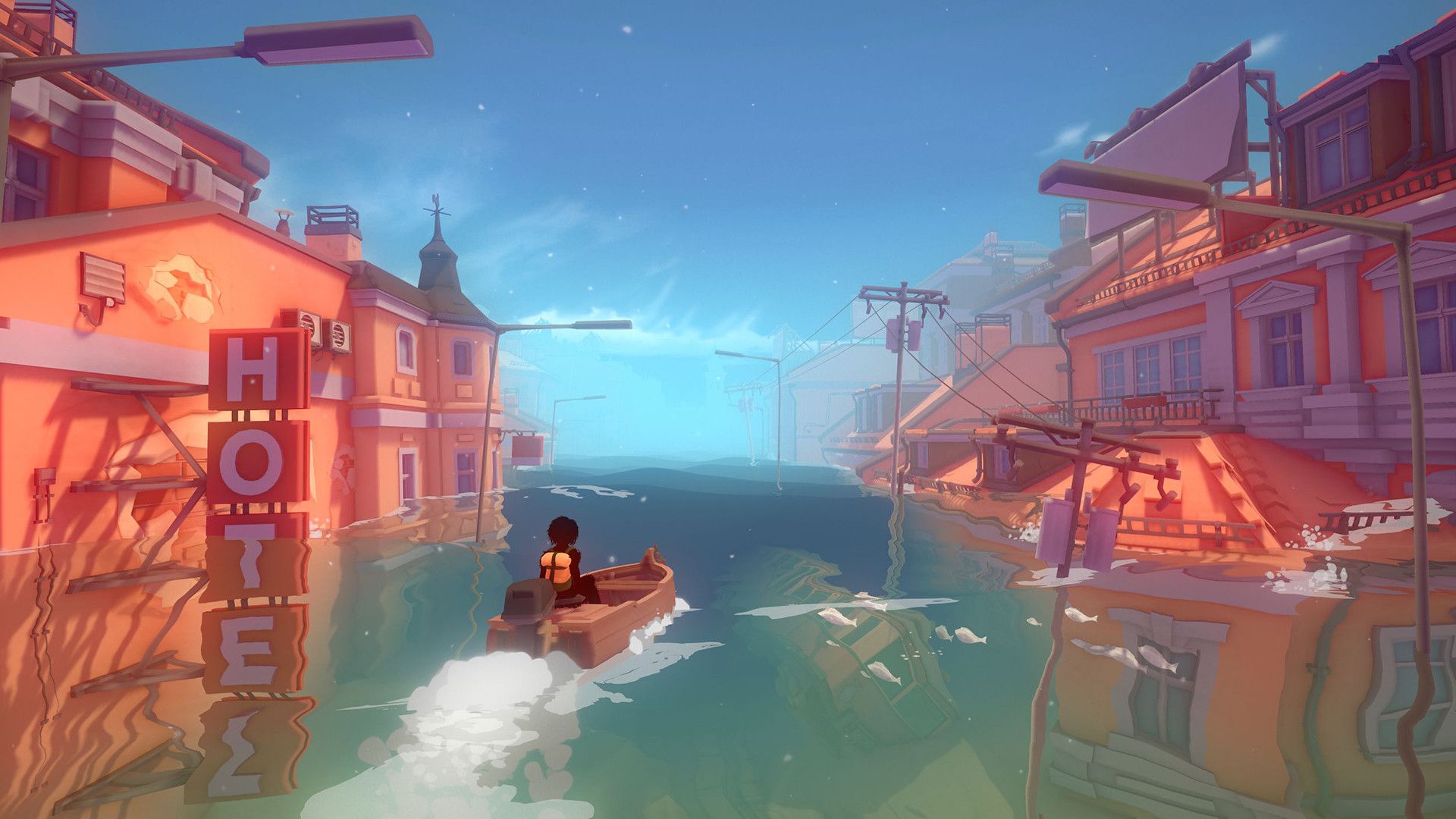 In this beautiful indie adventure game, a young woman wakes on a boat with no memory of who she is or how she got there. Lost in a stormy sea filled with monsters, she must navigate her way toward the light and strive to heal the world. This game is beautiful not only for its dreamlike art, but for the way it explores intense mental health issues in a way that feels deeply emotional and cathartic.
Layers of Fear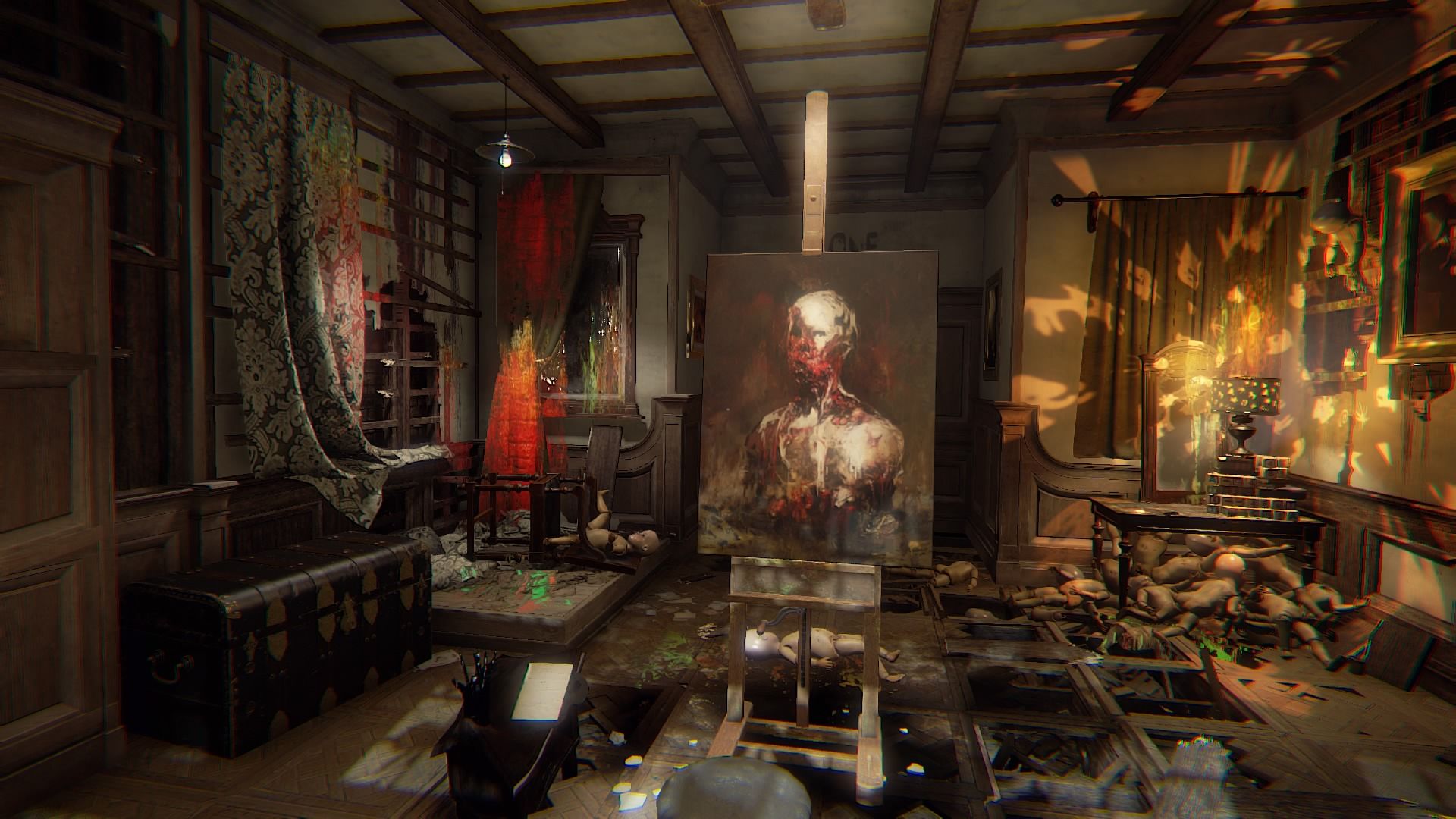 A man faces his own guilt and grief as he explores his family home in search of the materials he need to complete his master piece. Along the way, he slowly uncovers the tragic truth behind the dark events that happened within the home. This psychological horror game is beautiful in its execution, evoking an unsettling mood in the surreal portrayal of the house, with its strange artworks, stunning sound design and labyrinthine passageways. As a fan of horror artwork, I feel it's safe to say that this game is a work of art in itself.
Resident Evil: Village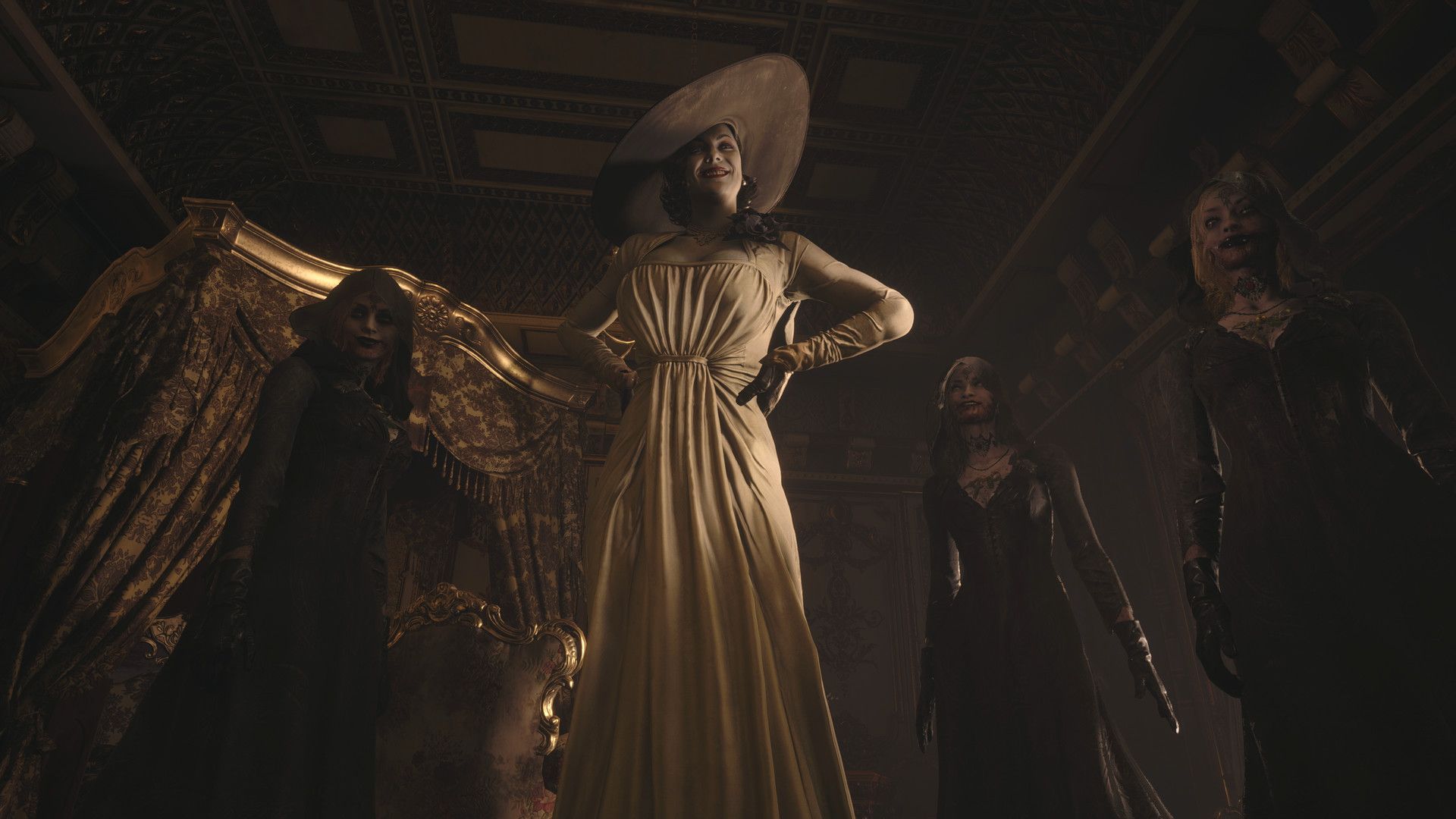 In the eighth installment of the Resident Evil series, Ethan Winters travels to a remote Eastern European village in search of his kidnapped daughter. While the majority of the previous games focus almost exclusively on zombies, Village presents a litany of other classic monsters, including werewolves, vampires (among whom is the glamorous Lady Dimitrescu), and other strange mutant creatures. With its first person shooter gameplay and B-movie-style storyline, this game was fantastically fun to play and offered some genuinely terrifying levels.
The Collage Atlas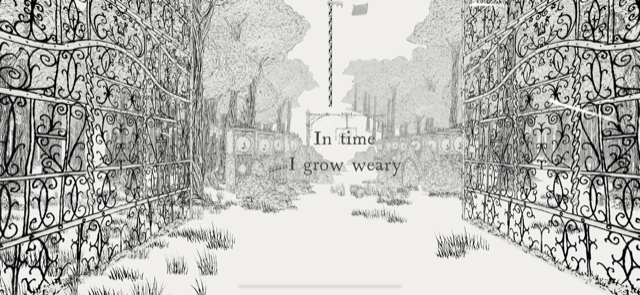 Written and developed primarily by John William Evelyn, The Collage Atlas can best be described as interactive art and poetry. The player journeys through a gorgeous, richly detailed, hand-drawn black and white dream world, in which text and phrases assemble and become integrated into the landscape. This stunning artwork and exploration is combined with soothing music and soft sound effects of pages fluttering and wind rustling — evoking a meditative and calming feeling.